Google Hiring Software Engineer- @Hyderabad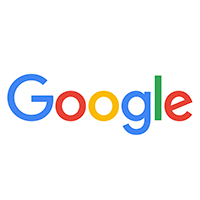 Company:
Website:
Job Role:
Salary:

Job Location:
Experience:
About Google:
Google is an American multinational technology company specializing in Internet-related services and products that include online advertising technologies, search, cloud computing, software, and hardware.Google was founded in 1996 by Larry Page and Sergey Brin while they were Ph.D. students at Stanford University, California. Together, they own about 14 percent of its shares and control 56 percent of the stockholder voting power through supervoting stock. They incorporated Google as a privately held company on September 4, 1998. An initial public offering (IPO) took place on August 19, 2004, and Google moved to its new headquarters in Mountain View, California, nicknamed the Googleplex.
Responsibilities:
Lead and contribute to engineering efforts from planning and organization to execution and delivery to solve complex engineering problems in tools and infrastructure.
Design and build tooling and infrastructure to help engineering teams measure and increase their velocity.
Analyze and decompose complex software systems and collaborate with and influence others to improve the overall design.
Design and develop mobile tools and infrastructure that help us ship great quality apps.
Design and build advanced automated testing frameworks.
Minimum qualifications:
BS degree in Computer Science, related technical field or equivalent practical experience.
Relevant internship or work experience, including development and/or test automation experience.
Preferred qualifications:
Master's or PhD in Computer Science or related technical field.
Experience with one or more general purpose programming languages including but not limited to: Java, C/C++, C#, Objective-C, Python, JavaScript, or Go on Android and iOS.
Scripting skills in Perl, Shell or another common language.
Extensive knowledge of Unix/Linux environments.
Deep knowledge of Internet technologies.
Apply Link: Click Here